Too Cool For School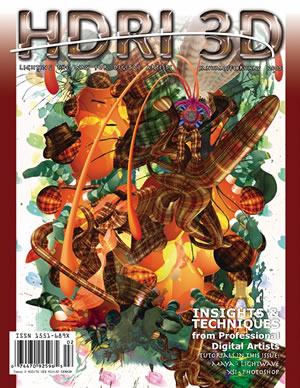 I decided I am going to wait until fall/winter to take any more classes. Work is crazy and my wedding is fast approaching and I already spend too much time at the computer. I am thinking about getting a couple of books and some back issues of magazines on 3D. I have been looking specifically for books on Mel programming. I remember seeing
"Complete Maya programming"
at Barnes and Knoble and it appeared to be very extensive. I am a little leary about learning programming from a book but I figure I can at least become a little more familiar with the vocabulary and the more basic concepts. The cheapest price I have have found is
$31.00
at Amazon.
About a month ago I picked up the
2nd issue
of HDRI 3D magazine. Over all it looks kind of amateurish but it had some interesting articles. Apparently it is the replacement for the Highend 3D magazine that used to be offered by the same publisher. I checked the table of contents in all of the back issues and found articles on topics I am especially interested in. I find Magazines are good at covering more obscure topics in greater detail. For example the
latest issue
of HDRI 3D has an article on using CAD models in Maya. I wrestle with that crap all the time at work and have found no good documentation on the topic. Another article of interest is "working with Macromolecular Data in Maya" in issue 4 of
Highend 3D
. Who knows maybe the articles are not all that great, but they seem worth checking out.
I also found the Maya help files to
Maya 4.5
on the Parsons College website. The images appear to be broken and most of this material is available for download in PDF format already but there is some new stuff here and it is easy to access.