Wow, That's Slick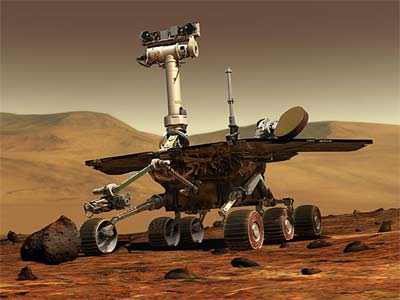 Great job on the upgrades Pat! That's just the kind of shot in the arm this site needed. I especially like the use of the XYZ translator. Mayaloge actually has some style now. You the man.
They announced the
new FX challenge
over at CG Talk. The challenge is to animate a space craft mission to the moon (how cool is that?). I am especially interested because they have divided the challenge into a fantasy category and a more realistic category for animations based on hard science. I will probably be following the threads for the more realistic animation entries pretty closely. An animator by the name of Daniel Maas was recruited to help judge the accuracy of the scientific submissions. Here is a link to his animation of the
Mars Rover
. I would say he is a qualified judge.